We offer our Basics, Pastels & Naturals colours for custom signage. These all have a Matte Side & a Shiny Side. For general acrylic info & FAQ head to the end of this section.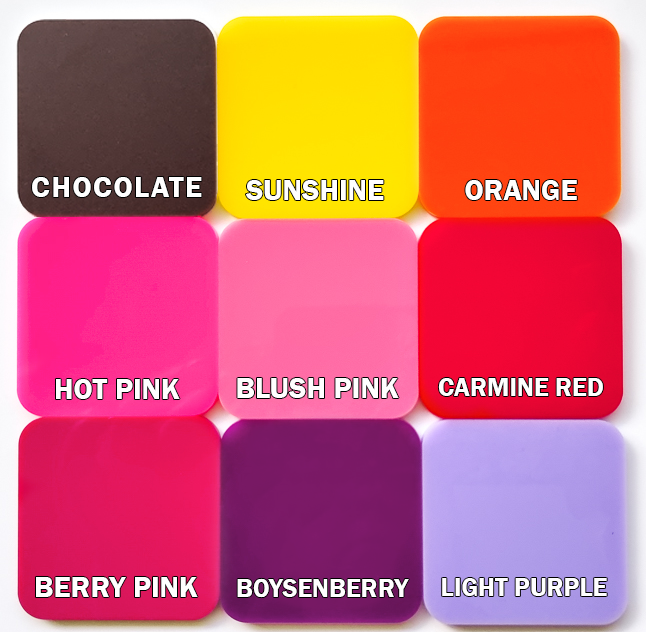 In general the Nature range colours are slightly muted than screens show, beautiful organic colours.
QR Signs are made on the shiny side up as the protective paper adheres best to it & will give a clean edge to the paint filled QR Code. All other signs are made on the matte side by default as it more durable & forgiving on the market road (less likely to scratch & scruff, photos well).


We do our best to colour match our photos but there will be variances from screen to screen. We

recommend

 ordering from desktops where possible as you get a bigger view of the colours & mobile screens tend to oversaturate. 



As we use through an acrylic sheet & begin a new one, colour may vary slightly. You may notice slight

variances

 between orders but this is rare.